Something really cool happened today.
Let's start from the beginning.
It all started with a Facebook post:

Which became an essay on a site I write for:
"Most mornings I die a little when my baby rides away from me in his big yellow school bus.

It's never easy–this letting go thing–but I would argue it's also never as hard as it is with the youngest. I've done this three other times, kissed three other foreheads and straightened their shoulders and zipped their backpacks and jackets and waved goodbye, and little parts of me chipped off every time for sure. But this one hits in me in my gut and has every day since the first time in September when that big loud bus pulled around the corner and came to a stop in front of my house to pick up the littlest, not even three yet…" (Read the full story here)
A local new reporter saw the post and contacted me to ask if she could do a story.
We were more than happy to oblige.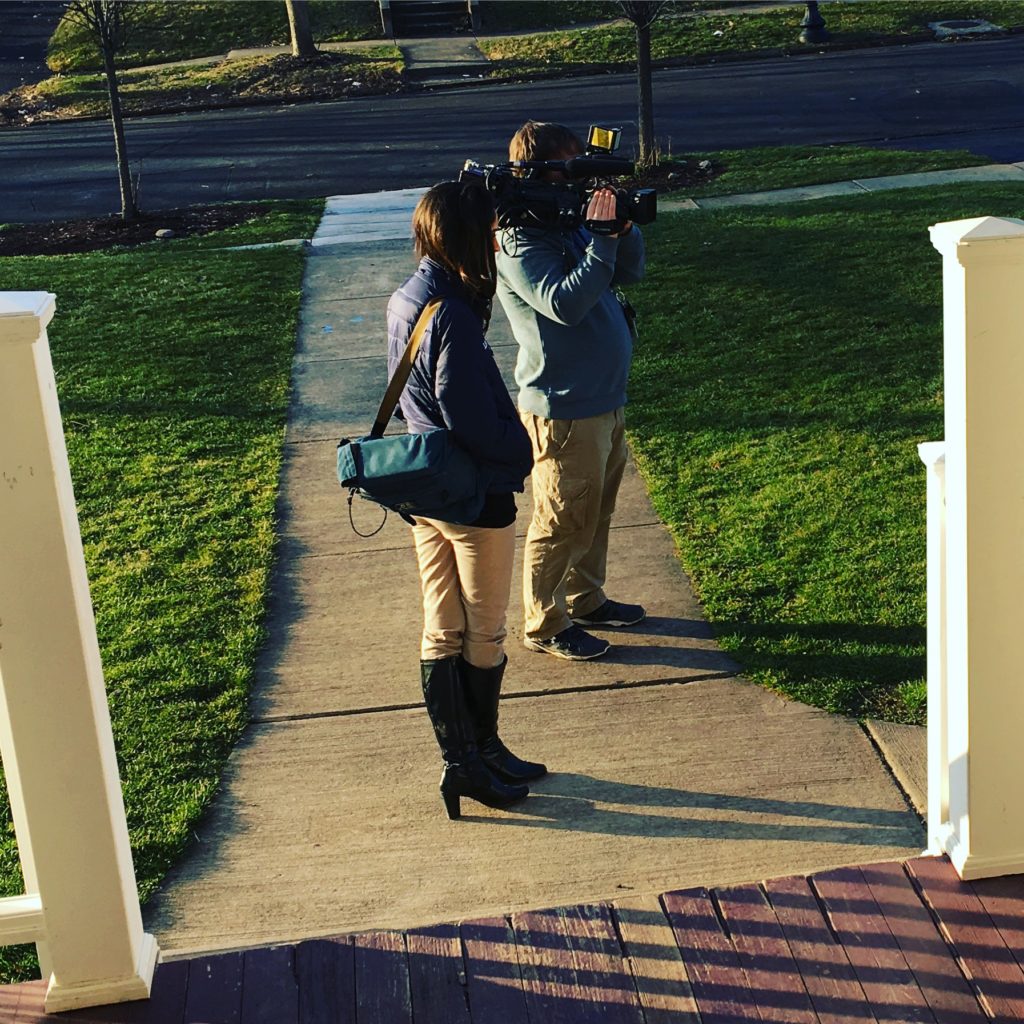 The story aired this morning.
And even though I look like a total doofus I keep watching it over and over again and tearing up. Here is the link to the video: http://www.localsyr.com/news/local-news/video-scsd-bus-aide-builds-close-ties-with-families/665998475
There is still so much good in this world, you guys. Let's celebrate it.